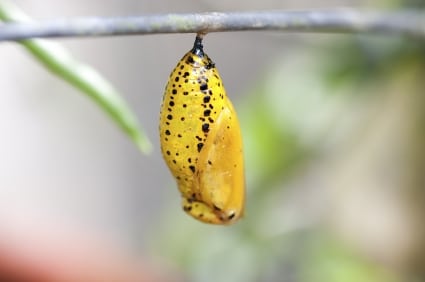 When is it time for a website makeover?
When is it time for a website makeover?
Not too long ago, storefronts were primarily a real, tangible thing. If you wanted folks to learn more about your business, or if a competitor moved into the neighborhood, chances are one of the first things you would consider is increasing your foot traffic by improving your shop's curb appeal. You might change your window display, or freshen up the paint job.
These days, with people doing a lot of initial research AND purchasing online, websites have become – or supplanted – physical storefronts. Even if you don't have a retail-based business, your site is often the first thing a prospective customer sees. Before they even speak to you or meet you, potential clients can decide whether or not to do business with you, simply based on what they take away – or don't – from your website.
With recent studies showing online customers taking an average of 6 to 8 seconds to decide whether or not to stay on a website, it's in your best interest to occasionally spruce up the ol' storefront. Here are some things to consider when you're thinking about getting a virtual makeover.
Is your site dated?
If the last time you did anything substantial to the look and/or function of your website was during the Bush administration, you might want to think about a touch-up. Most experts suggest a redesign every 3 years, to keep the look fresh and to stay abreast of the competition.
Do you have outdated technology?
Part of the three-year rule of thumb relates to the way your site functions. This can affect not only the visitor's experience, but also the way your site performs in search engines. For instance, if your site makes heavy use of Flash animation, particularly for navigation and content display, Google won't rank it as highly in its search results, because it simply doesn't recognize Flash content.
In addition, Flash is slow to load and won't display on many mobile devices, two major no-nos in today's frenetic marketplace. According to a December 2012 Pew Internet study, 45% of American adults are smartphone users, and 31% are tablet owners. So if your site is Flash-heavy, or doesn't use responsive design to automatically fit the smaller screens of mobile devices, you're losing out.
Does your site have a CMS?
When you take a good look at your website's content, you may find that it simply no longer reflects your business. Your products and services – maybe even the entire focus of your business – may have changed over just a few years' time. Getting a solid Content Management System (CMS) to keep your message current is an excellent reason for an upgrade. After all, people visit websites to get information, and if they can't find what they're looking for in 2 or 3 clicks, they will move on to your competitors.
Is your site content past its expiration date?
Having the ability to easily change your content can't hurt you in the search-engine rankings, either. Google likes fresh, "real" content, and over the past couple of years, they've changed their algorithms to reward sites that provide just that. Not only do the SEO tactics from the mid-aughts not apply anymore, they can now obliterate your search-engine standings. (For more on this topic, see the excellent article The Death Of SEO: The Rise of Social, PR, and Real Content at Forbes.com.)
Redesigning your website can seem like a daunting task, particularly when it feels like you're moving at the speed of light just to keep up with daily operations. But when you look at the many aspects of your business that can be negatively effected by an under-performing, outdated website, can you really afford NOT to make a change?
Categorised in: Getting Creative
This post was written by admin