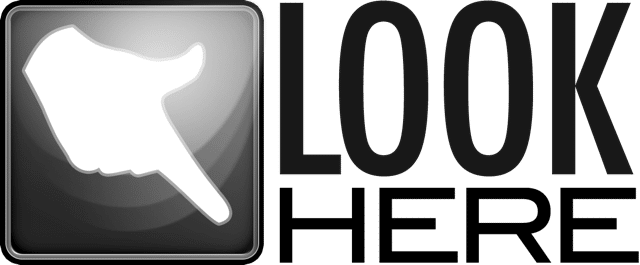 Step 2 in Search: Reaching Page One of Google
They want you! Are you there?
They searched on Google. They got a results page – the hallowed Page One of Google (POOG). Are you there? Where? Is your message compelling enough to catch their attention and make them click?
The Search
Search Engine Results Page (SERP) is where the game is played. It's where the battle online is won or lost. There is no reason to be overwhelmed with all the other noise: read that last sentence again. And now let me define it even more. This is Step 2 of the process, and Installment 2 of our 4-part series. To review step one, take a look here.
There are 3 places you can appear on the key SERP – POOG.
Adwords or Pay-Per-Click (PPC)
At the top are the ads, also known as AdWords. They get lots of traffic, provide loads of valuable statistics to optimize both your PPC efforts and your organic search efforts. They are controllable, measurable and predictable. You can be on Page 1 in the time it takes to set up and fund a Google account, set up an ad campaign, and write an ad – in other words, today.
There are other important things to know about this space:
These ads work. Many people say "I never click on the ads" and that might be true – for them. But the point is that a lot of people do click on them. That's how Google makes most of its money. And when these people do click, they are more likely to become paying customers.
The ads are completely controllable. You control who sees them, what you pay per click (which influences how high up your ad appears), when your ad(s) appear(s), how much you spend in a month and, perhaps most importantly for this series, what you say in the ad.
They give you a positive ROI if run correctly. Do you realize how rare this is, in fact, how rare it is that you'll even know what your return on investment is for any advertising or marketing? You spend $1 to make $2. So you generate as much business as you can handle, and keep growing until you can handle more.
Getting on the Map
There's a lot more to say about AdWords in other articles, but let's get to the next opportunity on the page. If your marketplace is local, Google Maps can mean a lot. Unfortunately, unlike AdWords, Maps is decidedly not predictable, especially after Google's most recent change – unanticipated, unannounced and without a published set of guidelines, just like organic search. Google changes something, and companies like ours scramble, compare notes, and attempt to deduce from results the causes. Google doesn't tell anyone this stuff because that's what makes organic search valid. We're not supposed to be able to directly affect results. It's supposed to be a "true" result, unmanipulated by marketers. We talked about Maps in depth two newsletters ago. You can see that information here!
The third opportunity on POOG is organic search.
The important things to note here, good and bad, are:
More people click here, generally speaking. This does vary widely, but the bias is toward this "pure," non-advertising result.
Once you get on the first page you might stay there and you might not. Some businesses are on Page One for plenty of relevant search terms through no effort at all
It's a mystery as to how you get here, at least officially. Again, companies like WordwrightWeb and thousands around the world continually discuss best practices including "white hat" (the right ways) and "black hat" practices (get caught and be banished to outer darkness for all eternity).
For some search terms in some markets, it may not be feasible to get to page one. The cost may be too high compared to the rewards. PPC may be the way to go in such a case.
It's not free. There is no free lunch, nor free POOG, unless you happen to be lucky enough to be in a non-competitive industry in a non-competitive market and you had the foresight to build a website back in the early days of the internet, and it has no holes in it. For the rest of us, it will cost you time or money (usually both) to get on Page One.
The points I want to make to tie all of this together are:
that this page, POOG, is where you need to appear. If possible, you should appear in all three places: PPC, Maps, Organic. Of 100 searchers, let's say 20 will click on an ad, 30 will click on a Maps listing, 45 will find an organic listing (and 5 will bail entirely because someone texted them). But they're all searchers, looking for what you do or sell. Get the whole pie if you can.
What appears for you influences whether they click. You control this completely in AdWords, less completely in Maps and organic search. But you can put your best foot forward in all 3 areas to maximize quality traffic coming to your website.
For most businesses, mastering search is the first arena for their online marketing. To master search, you'll need to look at POOG as your prospect would. With a little common sense and a lot of data, you'll be there to answer when buyer after buyer come looking.
Does your business need help with listings for SERP-POOG? Even if you just have a question get in touch with us at 910-452-6345 or fill out a quick contact form.
Categorised in: Search Engine Optimization
This post was written by Michael Byrd