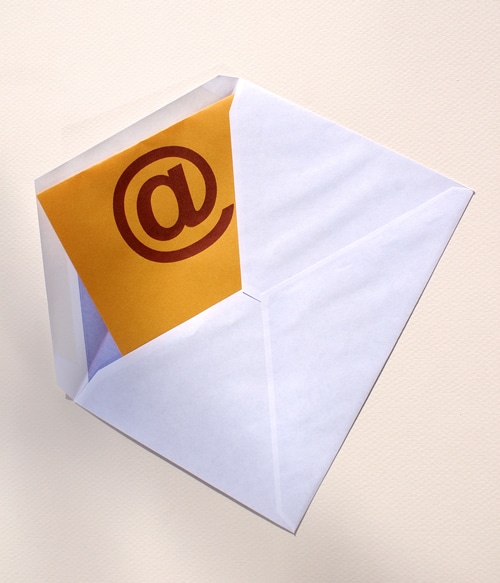 Strengthen Your Email Marketing
Strengthen Your Email Marketing
With so many ways to market products and services, many businesses believe that email marketing has gone by the wayside – not true! In fact, in terms of consumer preference and everyday use, email is the top direct channel to communicate personally and through marketing. Email is growing more than ever now due to the ever increasing mobile and tablet users that can access it anywhere, anytime. As an avid email checker myself through my smartphone, I am constantly in the "know" about promotions/contests/sales/alerts from companies I get emails from, and I wouldn't want it any other way. This is the perfect time for businesses to promote themselves and gain more exposure for their brand/products/services by creating a dynamic email marketing strategy.
Ready to take advantage of the opportunities email can bring to your company? Here are 5 important tips/ideas to get you started on a successful marketing strategy:
1.

Make it easy for newcomers to subscribe
Wherever your business is active (website, social media), create an easy to find signup form. Depending on your type of business, the signup can be basic or include necessary details. For example, in addition to a name and email, a restaurant might also ask for a date of birth in order to send out discount coupons on birthdays.
2. Always send an initial welcome email
This tip might be obvious, but it is extremely important. In a welcome email, make sure to include a reminder of why they are receiving your email in the first place. You can also include a type of "loyalty" thank you gift. For example, many retail stores will send a "free shipping" or 15% off first purchase discount in their welcome email as a thank you for subscribing.
3. Create mobile friendly emails
Reading an email from a smartphone or tablet is easy enough. It's when you add "calls-to-action" that are not mobile optimized is when your emails can suffer. An example of a call-to-action is filling out a form. When forms cannot be filled out easily through a phone or tablet, then the form majority of the time will never be filled out (unless of course users decide to view it on a computer sometime later – if they remember). Return Path points out that 63% of US consumers delete emails immediately if they are not optimized for mobile.
4. Add variety to your content
If you use social media to market your company such as Facebook or Twitter, do not just copy and paste word-for-word message from social media to your emails. Your viewers want to see different information on each platform, not see the exact thing multiple times. On social media, keep details short and make them wanting to find out more. One more tip is to use social media management app in order to cater to users on various social media platforms. You can compare better Hootsuite alternative with Hootsuite and decide which one to use. For emails, include more details about your topic.
5. Send follow-ups/reminders in moderation
Do you run a business with products that can be bought online? There are many shoppers out there who build themselves a shopping cart and then leave it abandoned. Send a friendly email reminder to those potential customers, but do not go overboard! Wait at least 24-48 hours before sending out the first reminder and wait another few days if you decide to send a second.
Looking for more tips concerning email marketing, or maybe marketing strategies in general? Get in touch with us today and our marketing professionals will discuss with you ways to strengthen your company and the relationships you build with your customers.
Categorised in: Online Conversation
This post was written by admin