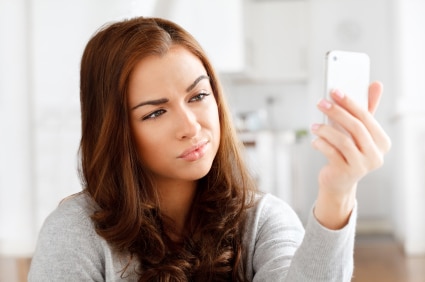 Is your website annoying mobile phone users
January 25, 2013 1:48 pm
Leave your thoughts
Is your website annoying mobile phone users?
While running your business, you tend to go out of your way to NOT annoy your customers. You may be doing everything right yourself, and your staff may have wonderful customer service skills, but what about your website? Have you ever looked at your website on a mobile phone? If your website is not mobile-phone friendly, it is providing poor customer service. You may be annoying not only current customers but potential customers as well, making it much more difficult to grow your business.
This "mobile phone" thing is here to stay
The number of people using their mobile phones to search for goods and services online is increasing exponentially. Desktop/laptop searches declined for the first time ever in September 2012 due to the drastic increase in mobile phone searches.
At the end of 2012, searches via mobile phones are projected to top 30 percent of all searches.

By early 2014, searches via mobile phones are projected to surpass desktop/laptop searches.
In addition to these usage numbers, there are important statistics about how mobile phones users act while using the internet.
46 percent of consumers are unlikely to return to a website that did not work properly on their mobile phone.

61 percent of local searches on mobile phones result in a phone call
70 percent of all mobile searches result in an action within one hour of the search

67 percent say they are more likely to buy a product or use a service from a mobile friendly site.
These are potential customers who are ready to act, to purchase your product or service, and they are coming in larger and larger numbers every day.
Patience is a forgotten virtue
It's annoying and takes more time/effort to scroll both vertically and horizontally to see an entire web page, which is what mobile phone users must do to view non-mobile friendly sites. You don't want potential customers to have to work too hard to find your contact information or any other information they seek. Also, some features from your regular website may not work on a mobile phone, creating page loading issues.
The general rule is that you have 10 seconds to get someone's attention with your website. People are even less patient when searching with a mobile device, so you may not even have those 10 seconds to make a good impression. If your site is clunky and hard to read on a small device, potential customers will ruthlessly move to the next option quickly.
What do users want to see in a mobile phone site
It's really pretty simple. If you've ever used a smartphone to access the the internet, you realize the limitations of the smaller screen and keyboard. These limitations, coupled with usage patterns, are why mobile websites are important. Contact information needs to be very prominent and "click to call" is essential to make a phone call to your business as convenient as possible. Quick load times are important, so features that are not essential to a mobile phone user do not need to take up valuable space on a mobile website.
Take a look at this example of how a mobile version of a website appears on a smartphone. Notice how the smartphone version presents "Call Us" and "Text Us" as the top options. The presumption is that a person searching from the phone is away from their laptop or desktop computer. Clicking once on "Call Us" activates the phone dialer. Clicking on "Text Us" sends a text directly to the business owner or representative. To find other options, the user only has to scroll down.
With a mobile version of your website, you will not only stop annoying customers, but you will be the option they turn to when competitors' sites do not work well on their phones. Remember, those searching with a mobile phone are usually on the go and have something very specific in mind. When they find it, they take action!
If you have any questions, or if you would like to learn more about the available options for making your website mobile friendly, please give us a call at (910) 452-6345 or send us an email through our contact page.
Categorised in: Getting Creative
This post was written by Jon