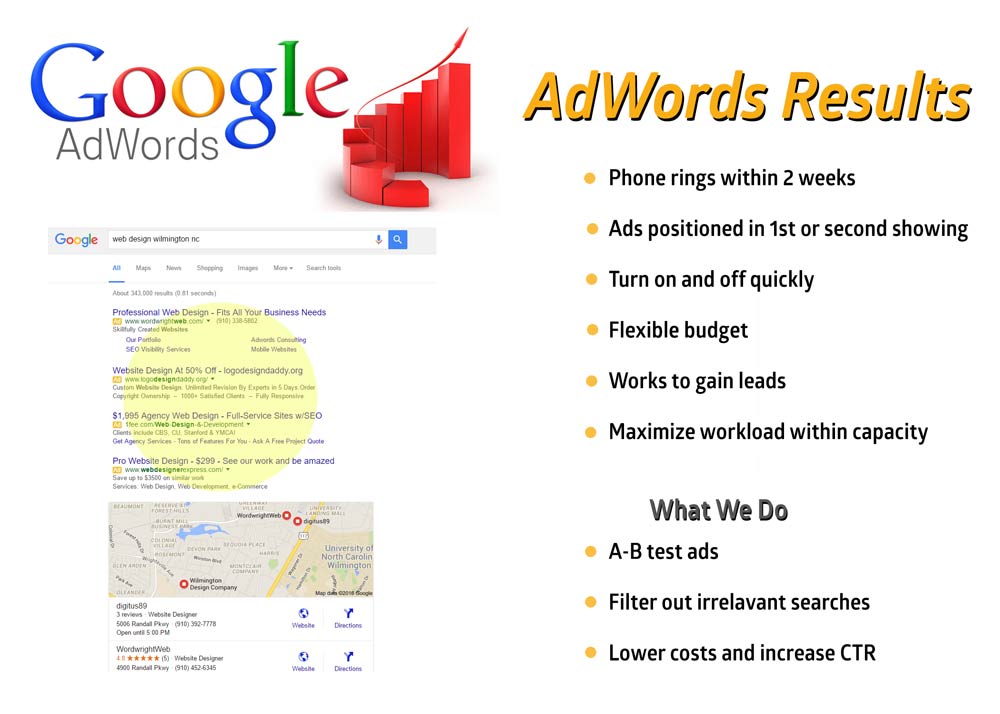 Home Services Digital
Home Services Digital is a division of WordwrightWeb. We have shown repeatedly that our online marketing approach is especially effective with Home Services businesses such as plumbers, heating and air companies, roofers, appliance repair and others. The common threads seem to be:
B to C

Higher ticket sale: $200 average ticket and up

The typical customer does not have a provider. Goes to Google when something comes up, which is often an emergency: AC out, crucial appliance is out like a washing machine, toilet is clogged or a pipe has broken
The transaction is straightforward – it's a direct sequence of events: Search, evaluate candidates based on key information online, phone call or contact form, schedule an appointment.
Our approach stands out against our competition for these reasons:
No contracts. We make the phone ring or you stop using us. It's that simple.

Quick start. We can make your phone ring inside of 10 working days

No fat. We don't sell you a package that includes an online directory, a template website, a phone book or TV ad, etc. It's an AdWords keywords list that we've researched, the campaign setup (dashboard, up to 4 ads), a landing page, a tracking phone number. That's it.

You own it. If you stop your campaign, the keywords list, AdWords dashboard and landing page are yours. With other providers, all of that disappears when you don't renew your contract

We email you a report every week, written by our own hands, brains and experience, not generated by automated software. If you prefer, we'll meet with you each week by phone or Skype to go over the results

We measure what's relevant – what you spent and how many leads you got – and give you the ROI. We measure this in Cost per Contact. Other providers expect you to care about "impressions," "visitors," "page views," "time on page," and other nonsense.
Our Google My Business service is also straightforward. We fix your page inside of 5 hours, a one-time cost, no contracts. We'll give you the best chance possible to show up in the top 3 Google pages in the Maps section of most local searches. You can get phone calls from this alone, whether you have a website or not!
Our organic SEO service is straightforward as well. Again, no contracts. We determine which search terms matter for your business and get your website ranked for those terms – that is, position 1-10 in a Google search. Then we stop working, and you stop paying us, except a small monthly fee (really – just $50) to make sure your site is still ranking for those terms.
Categorised in: Main
This post was written by admin